Special package for trade fairs in Rimini, Cesena and Bologna
It's one thing to book a suitable structure, but it's quite another to find a comfortable and relaxing hotel where you can sleep BY THE SEA, for trade shows: a wake-up call on the beach is the best way to start the day on the right foot.
We know that these events require careful planning. Take advantage of these offers for hotels for trade fairs in Emilia-Romagna and book your room in advance, at the best price, and your place will be assured.
RELAXATION will also be guaranteed: after returning from your meetings, treat yourself to a spa break, a relaxing massage or a dip in the heated pool. You deserve it. With BB packages for the fairs of Rimini, Cesena and Bologna, you always make the right choice!
Upcoming fair appointments:
BEER&FOOD ATTRACTION (Rimini) – 27-30 march 2022
SIGEP (Rimini) – 12-16 march 2022
The package fairs reserved for you:
HALF BOARD treatment with dinner
SWIMMING POOL salinized and heated to 29 C ° with Jacuzzi with solarium, sun beds and umbrellas
Accommodation in Basic room with sea view (subject to availability, offer on request)
Free bicycles for riding
Gym with Technogym equipment
1 water bottle in the room that can be refilled with natural or sparkling water, cold or at room temperature, from the distributors located on the landings. A hand to the environment against the use of plastic
From 67 € per person in half board in double room
Many events distributed over 3 poles of international importance
Rimini, Bologna and Cesena represent 3 of the most respected and recognized exhibition centers in Italy, both in terms of surface area and in terms of attendance and innovation
Their fairs are of strong attraction for exhibitors and buyers from all over the world. Discover the complete calendar of events of these hubs, scheduled for the future: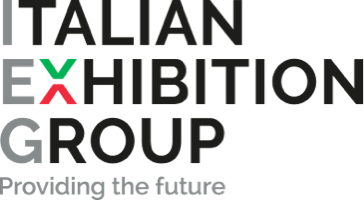 21 - 25 january: SIGEP
21 - 25 january: A.B. TECH EXPO
19 - 22 february: BEER&FOOD ATTRACTION - BBTECH EXPO
14 - 16 march: ENADA PRIMAVERA
22 - 24 march: KEY ENERGY
2 - 4 april: MIR TECH
3-5 may: MACFRUT
18 - 20 may: EXPODENTAL MEETING
1 - 4 june: RIMINI WELLNESS
11 - 13 october: TTG TRAVEL EXPERIENCE – SIA HOSPITALITY DESIGN – SUPERFACES – SUN BEACH&OUTDOOR STYLE
7 -10 october: ECOMONDO

14-15 january: C'ERA UNA VOLTA...
26-29 january: ROMAGNA WINNER DOG 2023
04-05 february 51° MOSTRA SCAMBIO AUTOMOTOCICLO D'EPOCA
18-19 february: C'ERA UNA VOLTA – SPECIALE LIBRO E STAMPE ANTICHE
27-28 february: CESENA IN BOLLA 2023
18-19 march: C'ERA UNA VOLTA...
15-16 april: C'ERA UNA VOLTA...

18-19 january: MARCA BY BOLOGNAFIERE
03-05 february: ARTE FIERA
11-12 february: NERD SHOW
15-17 february: FORUM PISCINE
16-19 february: EMILIA WINNER
24-26 february: LIBERAMENTE - FIERARREDO
26-28 february: SLOW WINE FAIR
04-05 march: FIERARREDO
06-09 march: BOLOGNA CHILDREN'S BOOK FAIR - BOLOGNABOOKPLUS - BOLOGNA LICENSING TRADE FAIR/KIDS
16-20 march: COSMOPROF WORLDWIDE BOLOGNA
29-31 march: MECSPE - METEF
19-20 april: E-TECH
05-07 may: COSMOFARMA
10-11 may: TAB EXPO
15-17 may: ZOOMARK INTERNATIONAL
07-10 september: SANA
25-29 september: CERSAIE
11-13 october: CH4 - FUELS MOBILITY - FORUM ACCADUEO
11-13 october: DRONITALY - HESE - CONFERENZAGNL
13-15 october: EUDI SHOW
26-29 october: AUTO E MOTO D'EPOCA
07-09 november: REFRIGERA
25-26 november: QUATTROZAMPEINFIERA
How to reach the trade fairs
Cesenatico is just a short distance from both Rimini and Cesena and is well connected to Bologna, so you won't have any difficulty getting to their exhibition centres. You can take your own car or use public transport:
Rimini Fair
By car: approximately 20 minutes via the SS16
By train: approximately 40 minutes
Palacongressi di Rimini
By car: approximately 30 minutes via the SS16
By train: approximately 40 minutes by Gatteo Mare e Rimini Station
Cesena Fair
By car: approximately 30 minutes via the SS726
By bus: approximately 1 hour
Bologna Fair
By car: approximately 1 hour via autostrada E45
By train: approximately 1 hour and 30 minutes by Gatteo Mare train station
If you need help, don't hesitate to ask for it at reception: we also organise your transfer service with the hotel shuttle!
Not only business
Standing on your feet all day, concentrating, going back and forth to the halls... it's normal to feel so tired when it's time to leave and return to the hotel.
What you need is a relaxing break, undo your tie and fold your trade fair uniform, put on your bathrobe and let our "Lungobenessere" spa take care of you and your well-being for a moment. Thanks to its humid ambience you will feel like reborn.
Our heated swimming pool is also open from March to November!